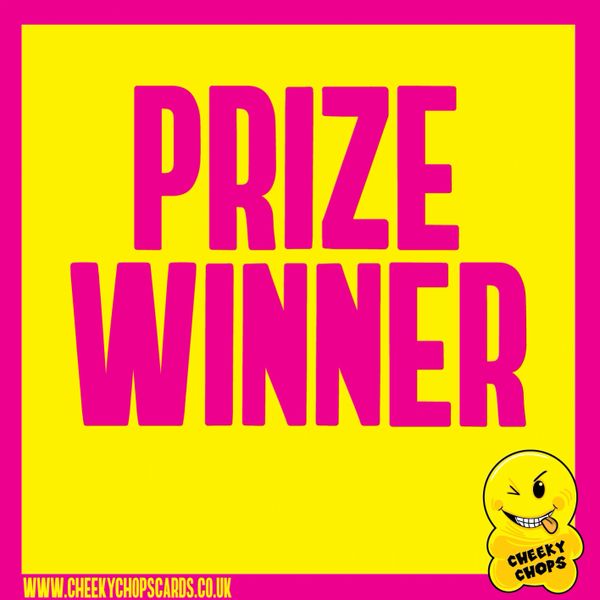 PRIZE WINNER
CONGRATULATIONS FOR WINNING ONE OUR CHEEKY LITTLE PRIZES.
ALL WINNERS WILL RECEIVE A CODE - PLEASE ADD THE CODE TO THE FIRST BOX
PLEASE COMPLETE THE CHECK OUT - DON'T WORRY YOU DON'T NEED TO PAY FOR ANYTHING WE JUST NEED YOUR DETAILS TO SEND YOUR ITEM OUT
PLEASE ADD IN THE NOTE SECTION THE PRIZE YOU HAVE WON
WELL DONE!!!
YOU CHEEKY BUGGER!!!
Reviews