Emergency Underpants 61/2545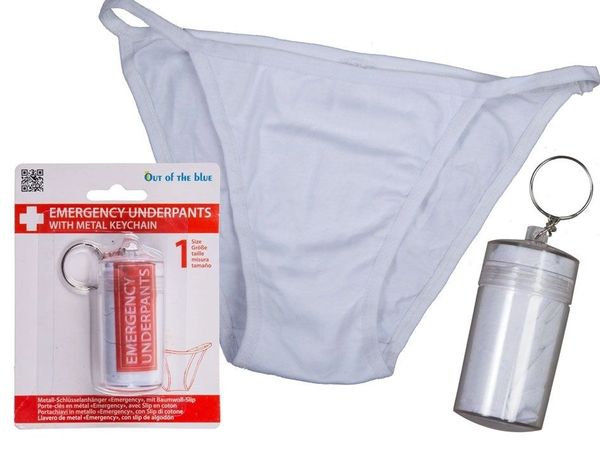 Emergency Underpants 61/2545
You are looking to purchase 1x Emergency Underpants Keyring!

We've all got that one mate who had too much to drink or pushed a fart out just a bit too hard and had themselves a little 'accident'. Well we've got the gift for them! :-D

Featuring a keyring that contains a rather unattractive set of Y-Front Underpants for when those emergencies happen! It even has a nice label on the front saying 'Emergency Underpants' in big letters, just in case they get in such a state somebody else needs to help them out!

A great and embarrassing gift for that special friend, one which you can use to remind them of their ordeal at every available opportunity.

One Size Fits Most!

Just the thing for naughty Secret Santas!